Welcome:

- Benefits
- Training and Consulting updated
- Contact
Online Contact Form available

- Links

---
---


Welcome Visitor from:



---


Laura is available for Photovoice trainings, workshops, and consultations.

For more information:
Contact her at: laura@photovoiceworldwide.com
or visit the Contact page here,
and the Traning and Consulting page here.




Have questions?

Perhaps you have attended one of Laura's workshops, classes, seminars, talks, or trainings and would like to leave a comment, testimonial, or review?
Email us at: laura@photovoiceworldwide.com, or use
our Online Contact form (here).

---
Other Areas:


View
Laura's LinkedIn Profile

See Laura's Bio - Here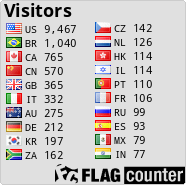 Photovoice Worldwide
-News-

As of 5-9-2019

Photovoice Professional Development (CE) Courses

---

'Talking with Pictures': Photovoice Course - Online

PhotovoiceWorldwide, focused on the use of Photovoice in health and healthcare since 2002.

Learn about an innovative way to engage patients and the public in health!


This non-credit, online professional development course provides hands-on experience with adapting Photovoice to clinical care, programming, evaluation, and research. Upon completion, participants will have the knowledge, skills and tools to implement their Photovoice Plan. For 25 years, "Photovoice" has involved patients, youth, families and communities in exploring personal and public health. Photovoice generates powerful data (photos, captions) that help unite service providers, payers, and patients to address health and healthcare as shared endeavors. Photovoice is an innovative approach of value to organizations, patients, providers, policymakers, researchers, and communities. The interactive online format provides hands-on experience with adapting Photovoice to clinical care, programming, evaluation, and research.


New Classes: (July 18th - July 28th, 2019) and (July 30th - August 8th, 2019)
Course Enrollment - Open. 5-Online sessions, 2 hours each. Slots still available !


CEs: 10 Continuing Education Contact Hours (Psychologists, Licensed Mental Health Counselors, Licensed Marriage and Family Therapists, and Social Workers), for more information on CEs please click (here). Contact the instructor regarding CEs for other disciplines.

** Read more about this exciting course by clicking here
or the course title/logo above.

---

Talking with Pictures *



Supportive Living Inc. Lexington, MA - Talking with Pictures (2015). Talking with Pictures was a participatory project that looked with fresh eyes at community integration of older adults with brain injury and other neurological conditions... Video (9:54 Min). Read more about this amazing project and this well done video by clicking here or the image above.




Using Visual and Narrative Methods to Achieve Fair Process in Clinical Care *



(Journal of Visual Experiments): This video and paper illustrates an innovative visual approach (photovoice or photo-elicitation) to achieve fair process in clinical care for patients living with chronic health conditions, illuminate gaps in clinical knowledge, forge better therapeutic relationships, and identify patient-centered goals and possibilities for healing. See revealing open-access, peer-review video by clicking (here).

Would you like to see this website in another language?
PhotovoiceWorldwide provides this, we utilize 'Google Site Translate' currently in over 104 languages conveniently handy at the bottom of any of the pages of our website. You need only interactively turn on the site translation feature once and it remains on, allowing you to even change to other languages until you turn it off. See the site back in it's native language using the Google translate bar added near the top of your web browsers toolbar, turn it off completely using the 'x' on the right of the tool bar to close it.